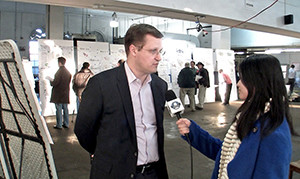 This week on Somerville Neighborhood News #36: Did you miss the meetings in Union Square about what's in store for the neighborhood? Did you know there was a protest? What are people upset about, what does City Hall think and how is master developer US2 reacting? Find out in the upcoming special edition of Somerville Neighborhood News, devoted entirely to Union Square redevelopment. SNN #36 airs on March 24 at 7 p.m., on Channel 3 if you have cable TV, or online at
http://www.somervilleneighborhoodnews.org
.
Continue reading »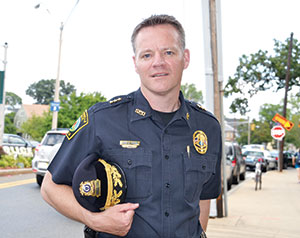 Want an opportunity to meet and talk with Chief of Police David Fallon, and the Somerville Police Dept. command staff? Now's your chance. Join the Somerville Police Dept. and the City's Health and Human Services Dept. for a "Chat with the Chief" on Thurs., April 2 from 6 to 7 p.m. at the Public Safety Building, 220 Washington St. All are welcome, and light refreshments will be served. Please RSVP by March 30 to Nancy Bacci at 617-625-6600 ext. 2250, or
NBacci@somervillema.gov
.
Continue reading »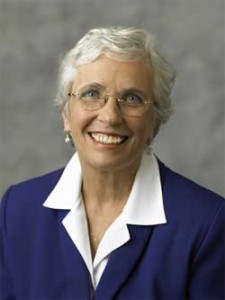 By Rebecca Danvers 
Last week Senator Patricia Jehlen was appointed by Senate President Stan Rosenberg to the National Conference on State Legislatures (NCSL) Committee on Education and to the Council of State Governments (CSG) Eastern Region Committee on Education as the alternate.

Continue reading »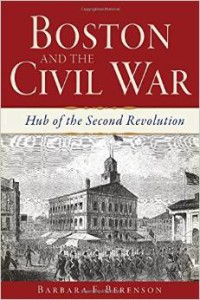 You are invited to hear a special speaker this coming Sunday, Barbara Berenson, who will give a lively presentation about a subject with which many are not familiar.  As an historian, as well as a lawyer and author, Berenson will discuss her new book addressing the role of the Greater Boston abolitionists in fomenting the
second
 revolution that changed our nation forever.
Continue reading »
Looking for a way to jump-start your spring and summer training? We've got the perfect opportunity! The 6th annual Somerville Mayor's Fitness Challenge kicks off on Sat., March 28 with a family-friendly event featuring fun physical activities, healthy food tasting, health and wellness information, and free Fitness Goody Bags for participants.  The four-week challenge runs through April 25 and offers both a Team Fitness Challenge as well as a non-competitive "Lifestyle Pledge," with rewards for participants ranging from better health to discounts at local businesses.

Continue reading »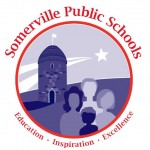 The following 2014-2015 School Year calendar changes to make up the 9 missed school days due to snow-related issues were approved on Thursday evening, March 26, 2015. In addition to the added school days, two previously scheduled Half Days* early in the spring have been shifted to later in the school year and will now be full days. All changes are noted below. Thank you.
Friday, April 3rd, originally a scheduled holiday, will now be an Early Release Day for all students. (pre-K dismissed at 11:30, K-8 at 12:00, High School at 11:33).

By Joseph A. Curtatone
(The opinions and views expressed in the commentaries of The Somerville Times belong solely to the authors of those commentaries and do not reflect the views or opinions of The Somerville Times, its staff or publishers)
City and town leaders, legislators, urban farmers and others from across Massachusetts came together last Friday at the State House for a symposium on urban agriculture. The story of urban agriculture in Somerville may seem like a new trend, but it's an idea with a deep history. Growing up in my neighborhood for example, we had families from Ireland, Greece, Portugal, Italy and other countries, who grew foods in their yards, shared it with their neighbors and supplemented their tables with what they had grown. I remember my mother having buckets out back in which she grew tomatoes. Today, Somerville still has backyard gardeners who hail from across the globe, but we also have new enthusiasts: foodies and locavores who prize local food that is healthier, fresher and more flavorful. As they bring new life and focus to the urban agriculture movement, they are actually returning our city to its roots—urban gardening and farming is part of our DNA. At the same time, with the educational, health, environmental and economic benefits that it brings, investing in urban agriculture is an investment in our future, too.

Continue reading »
— Photos by Claudia Ferro
Students and visitors learned about Somerville High School's Center for Career and Technical Education programs at the 2015 CTE Vocational Fair on Saturday, March 21.

Continue reading »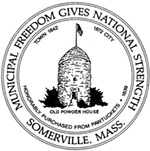 Volunteers sought for public space-public life survey to identify opportunities to reach public space goals
Gehl Studio, the U.S.-based arm of the internationally renowned design firm Gehl Architects, has been hired by the City of Somerville to advance its work toward creating 125 new acres of public open space. Gehl Studio will help identify opportunities and techniques to create new public space and enrich public life across the city.

Continue reading »