By Maureen Barillaro, Somerville Climate Action
Renée Scott, Green and Open Somerville
(The opinions and views expressed in the commentaries and letters to the Editor of The Somerville Times belong solely to the authors and do not reflect the views or opinions of The Somerville Times, its staff or publishers)
Whether our origins were in the Garden of Eden or on the African veldt, we became human in green space. And we need green space for ourselves and our world to remain healthy.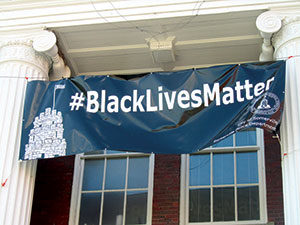 On Wednesday, Somerville Mayor Joseph Curtatone commented on the rally scheduled for Thursday to be held by police groups protesting the presence of the "Black Lives Matter" banner hanging at City Hall:
Our understanding is that there will be both a police rally as well as counter protests attended by Somerville residents and others. We respect all three group's right to protest.

Continue reading »
~Photos by Claudia Ferro
Mayor Curtatone hosted a performance by the Somerville Sunsetters on Friday night, July 22, at his home on Ten Hills Road and had it catered by Redbones. The Sunsetters, led by Somerville Youth Arts Coordinator Jimmy Del Ponte, are a traveling youth music troupe, performing popular show tunes and contemporary pop music hits on city streets throughout July and August at sunset. The group began in the 1970s, performing through the 1980s until they were reinstated by Mayor Joseph A. Curtatone in 2004. The 45-minute shows are a great way to spend a summer evening with the kids, neighbors, family and friends.
By Jim Clark
The controversy surrounding the "Black Lives Matter" (BLM) banner hanging outside of Somerville City Hall has once again been generating discussion and fomenting intense emotional responses from those with strong opinions regarding the propriety of the display.

Continue reading »
(The opinions and views expressed in the commentaries and letters to the Editor of The Somerville Times belong solely to the authors and do not reflect the views or opinions of The Somerville Times, its staff or publishers)
To the Somerville Police Employees Association:
Yesterday I read your letter to the Mayor of Somerville, asking that the "Black Lives Matter" banner on City Hall be taken down and replaced with one that says "All Lives Matter." As a fellow citizen of Somerville, I wanted to write to you and explain why I think the banner should stay, why I'm proud that it's hanging, and why I hope you'll consider changing your position and supporting it as well.

Continue reading »
The 13th annual National Night out against Crime and Drugs takes place on Tuesday, August 2, hosted by Somerville Cares about Prevention (SCAP) in partnership with the Somerville Police Department, Mayor Joseph A. Curtatone, and the Somerville Office of Prevention (SOP). Somerville's celebration of National Night Out will take place at Foss Park from 5:00 to 8:00 p.m. The event will include Fire and Police Department demonstrations, a presentation from the Massachusetts State Police K-9 unit, live performances by the Somerville Sunsetters, Mission Church of Christ, Teen Empowerment, and the Red Tiger Academy of Martial Arts, youth activities and games, raffle prizes, and information tables from over 30 neighborhood agencies.

Continue reading »
By Donald Norton
Last week a debate between Senator Pat Jehlen and her challenger Leland Chung was held at the Cambridge Community Access TV studios. Also, a debate took place on the same night between State Representative Tim Toomey and his challenger Mike Connolly. The debates were moderated by local Somerville Community Access TV personality Joe Lynch. Rebroadcasts  can be seen on both communities' local cable access channels beginning this week and running frequently over the next several weeks, leading up to the primary that will be held on Tuesday, September 8.

Continue reading »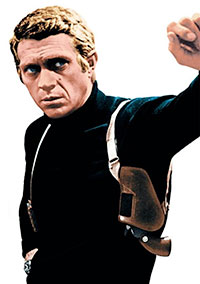 If you're looking for the coolest cats to grace the screen in the swingin' 60's and 70's, you couldn't do much better than Steve McQueen, Michael Caine, Paul Newman, Lee Marvin, and Frank Sinatra. That's why The Somerville Theatre is paying tribute to the grooviest guys on film with a sensational series of criminally good Thursday night double features in a special series entitled "Play It Cool." It's a whole lotta hip, for just $10.

Continue reading »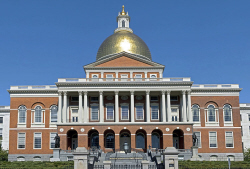 By Louise Carpenter
This past weekend, the Massachusetts Legislature passed a measure to help close the gender wage gap. The bill, sponsored by Senator Patricia Jehlen (D-Somerville), prohibits discrimination on the basis of gender in the payment of wages for comparable work unless the variation is based upon an approved mitigating factor, such as seniority or merit.

Continue reading »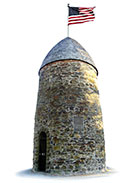 It's been getting pretty darn hot lately. And it's looking like we'll be facing a good little stretch of even more hot weather in the days and – yes, even maybe – the weeks to come.
The city is opening cooling centers now. Thanks for that. Beyond this there's little to be done other than exercise a little common sense to minimize dangers of heat stroke. Watch your activity levels, get plenty of water, etc. Just be careful and do the right things. You'll make it.

Continue reading »