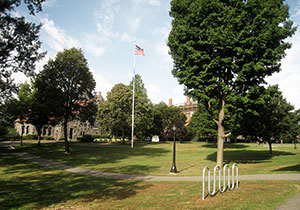 Cambridge Health Alliance and the Massachusetts Organization for Addiction Recovery are sponsoring a free forum focused on education and awareness on addiction, recovery and access to services on Saturday, October 1. The forum, open to the public and aimed at a wide audience including patients, providers, local organizations and those in recovery, will support community conversations that have been building around addiction and recovery.

Continue reading »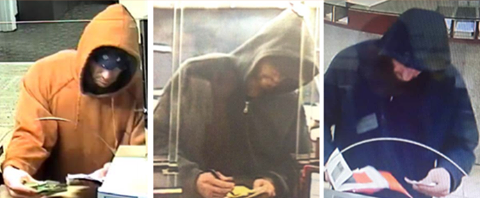 Chief David Fallon and the Somerville Police Department are seeking the public's help in identifying a man believed to be responsible for three bank robberies this month.
By Rebecca Danvers
The 8th Annual Halfway to St. Patrick's Day 4.2-mile Road Race to benefit the Brian Higgins Foundation was held on Sunday, September 25. The event was hosted by The Pub, Ball Square, Somerville.
By Jim Clark
Police officers were dispatched to a Bolton St. location last week on reports of a suspicious vehicle.
Upon arrival, officers located the parked vehicle in question, occupied by two men, and approached them for questioning.

Continue reading »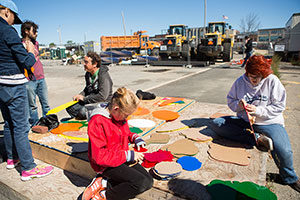 By Connie Blaszczyk
Why would a group of local volunteers give up a beautiful Sunday afternoon to work at the ArtFarm? To give the site an agricultural facelift.

Continue reading »
(The opinions and views expressed in the commentaries and letters to the Editor of The Somerville Times belong solely to the authors and do not reflect the views or opinions of The Somerville Times, its staff or publishers)
To Union Square, Fluff isn't just a treat. It's a symbol of innovation.
In 1917, Union Square resident Archibald Query created the candy-like confection in his home kitchen and traveled door-to-door selling pints to his neighbors.  The invention was scooped up by two investors, who soon needed to scale up to meet the demand for the perfect complement to peanut butter.

Continue reading »
~Photos by Kevin Dickinson
The celebration of the genius of Archibald Query, who invented Fluff right in Union Square in 1917, took place on Saturday, September 24 in Union Sq.


Continue reading »
By Amy Swain
Last Thursday's Board of Alderman regular meeting opened with the familiar topic of cyclist safety and responsibility. All members of the Board voiced their support for the city's bicycle population, citing the many benefits to a city from biking. However, with the growing numbers of both bikes and cars, it is obvious that steps to keep everyone safe and comfortable are in order.

Continue reading »
By Joe Ruvido
On Tuesday, September 20, residents of Somerville joined Mayor Joseph Curtatone at an opening ceremony for the newly renovated Prospect Hill Tower.
Speeches were made by the mayor, Ward 3 Alderman Robert McWatters, Somerville Historical Society president Barbara Mangum and other community members.

Continue reading »
By Charles Lane
Secretary of State John Kerry hosted a ministerial meeting at Tufts University Saturday with his counterparts from the European Union, United Kingdom, France, Germany and Italy to discuss a broad range of global issues.

Continue reading »